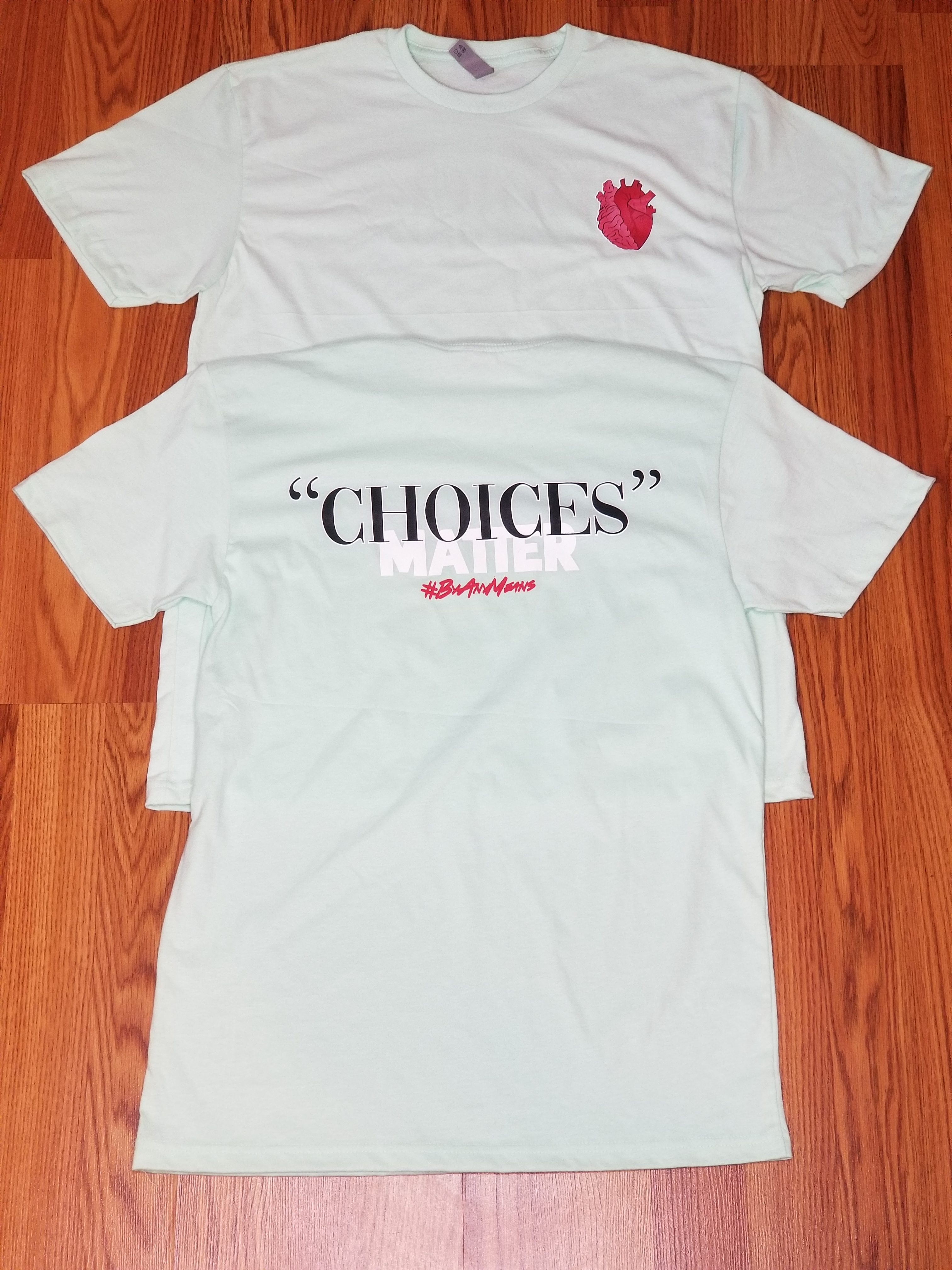 This suede, mint green-colored, t-shirt is sporting a unique "Brain vs. Heart" design on the front left breast. While, "Choices Matter, By Any Means" is featured on the rear side of this premium BAMstrong tee.
The concept behind this BAMstrong piece is derived from the notion that everyone has a choice on how they respond to life. The brain, represents the idea that you should operate off of logic. Meaning you should use your intellect to make choices. The heart, represents your emotions. Meaning your decisions are based around what you are feeling in the moment.
In some circumstances one does trump the other. However,it will always remain true that your choice does matters, by any means. No matter which organ you choose to respond with.